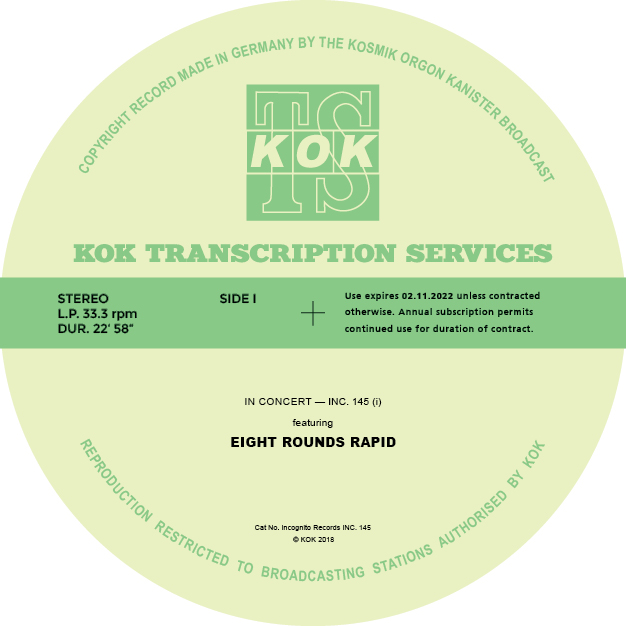 Artist: Eight Rounds Rapid
Genre: Punkrock/Postpunk
From: Southend-on-Sea/Essex/England
Album: The Kosmik Orgon Kanister Broadcast
Album Release: 15/01/2019
Format: LP + 7″ (Vinyl only) Deluxe Version/Regular Version
Label: KOK Incognito Records (Stuttgart/Germany)
Catalogue No.: INC 145 INC 146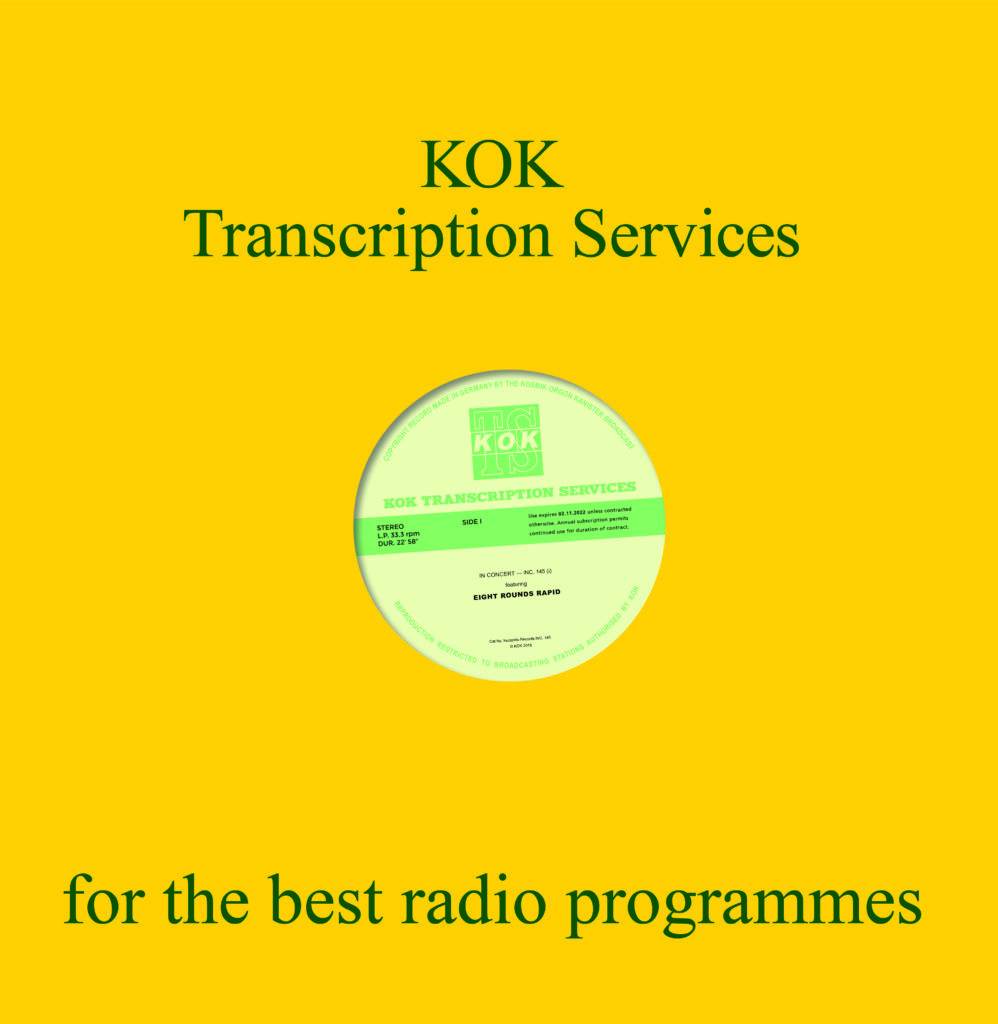 Recorded live in Stuttgart for The Kosmik Orgon Kanister Transcription Services in October 2017. Published by Kosmik Orgon Kanister and Incognito Records.
Available via bandcamp, on Eight Rounds Rapid live shows and through selected record stores and mailorders
or send us an e-mail -> kosmikorgonkanister@gmx.de
Eight Rounds Rapid are: David Alexander – Vocals/Harmonica; Jules Cooper – Bass; Simon Johnson – Guitar; Lee Watkins – Drums
Side One -> Listen on Soundcloud
Running Order:
Side A
Introduction (Radio Host)
1. String Theory
2. My Mate
3. Bully Boy
4. Steve
5. Pillars
6. Dostoyevsky
7. Dirty
Side B
8. Talent
9. Channel Swimmer
10. Like It
11. Johnnie Ray
12. Practical
13. Kicks
14. Drink
7″-Single Side A
15. Mystery
7″ Single Side B
16. Mr. Pharmacist
All songs written by Eight Rounds Rapid (David Alexander, Jules Cooper, Simon Johnson, Lee Watkins) except Drink (Mick Farren) and Mr. Pharmacist (Jeff Nowlen).